Undetectable browser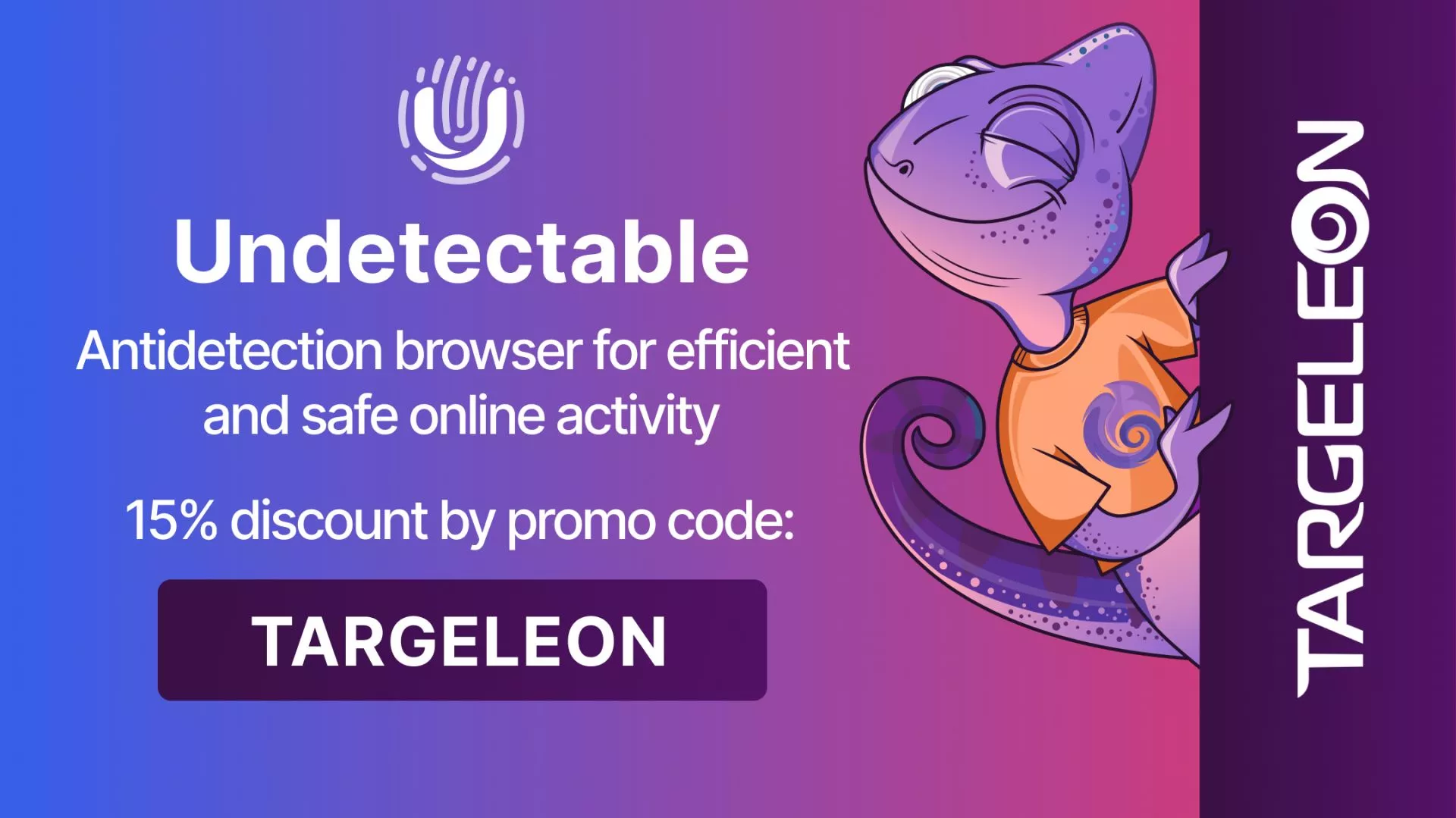 Dear friends, we want to introduce you to our new partner
Undetectable browser is a solution designed for digital marketing and e-commerce professionals to conveniently manage multiple online accounts.
Undetectable anti-detection browser has a simple and convenient interface, one of the advantages of which are speed and stability.
This browser is perfect:
- On Social Media. Create and manage an unlimited number of online accounts.
- For Traffic Arbitration & Contextual Advertising. Manage a high volume of targeted and contextual advertising.
- Undetectable allows you to easily switch between dozens of advertising accounts with astonishing efficiency.
- For Bonus Hunters in a variety of areas.
- For E-commerce. Create hundreds of unrelated accounts on popular e-commerce platforms.
- For Ad Platform Management. Simultaneous access to multiple accounts on forums and advertising spaces without a risk of blocking.
- For your safety and anonymity on the network.
Each pricing plan includes an unlimited number of profiles. All you need is to choose the number of users (devices) on which you are going to use the program
Check out Undetectable at work at https://undetectable.io
For all users of our Targeleon network, there is a 15% discount using the TARGELEON promo code.
27-10-2021